Innovating Together
Get ahead in technical development.
An irrepressible urge for innovation causes our world to change rapidly. We are seeing driverless cars being developed, pocket computers everywhere, smart watches, robots replacing doctors - the future is rushing ever more quickly towards us.
Witec sees technical development as the driving force behind this innovation. Our unique position in the market means we find ourselves at the centre of this world of innovation and see the opportunities this development entails.
By sharing our expertise with you, we are helping you make the most of these opportunities. In synergy with you, but also with our suppliers and staff, we are well-placed to create solutions for technical issues in very diverse fields. This is how we develop technology which helps you grow.
Together we are creating technology for the future.
Whether only for simple components or for custom-made solutions intending to turn progressive ideas into reality, we will devise a suitable solution with you for technical issues at any level.
Witec helps you not only with developing a product or system, we want to work with you in the long term, too.
We are process-minded
Witec distinguishes itself through its philosophy of approaching every product as a process. What we mean by this is that any potential product can be created through a collection of processes, each one in a different form.
Through constant innovation in our already optimal processes and modern manufacturing facilities, we position ourselves as a professional and reliable long term partner. Witec delivers quality and performance beyond question.
Wide-ranging manufacturing facilities
We support all aspects of engineering and prototype building, right up to batch production in ramp-up and ramp-down situations.
Our engineering section does development in the prototype stage and is potentially able to industrialise products on highly advanced production lines.
We also have various supply chains available in low-cost countries that fully comply with quality standards. Witec itself is ISO 9001:2015 certified.
Our manufacturing facility is set up for orders on the basis of repeat-order contracts, as we are always striving to build up a long term relationship with you.
Witec is your partner throughout a product and/or system's entire life cycle.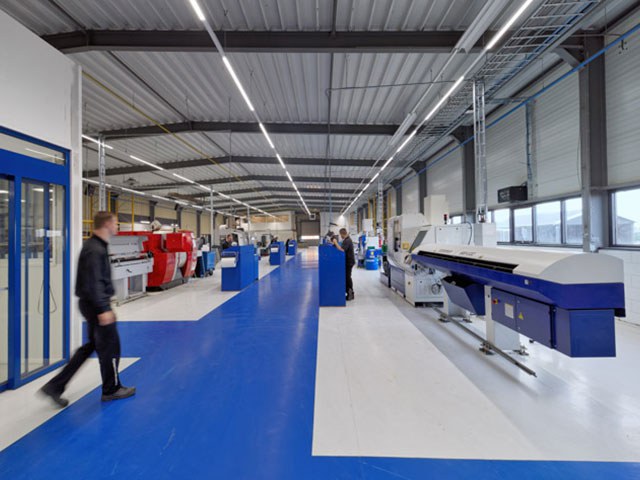 ---